Heart-Pounding Treasure Seeking Game: Hidden Treasures of the Great Pirates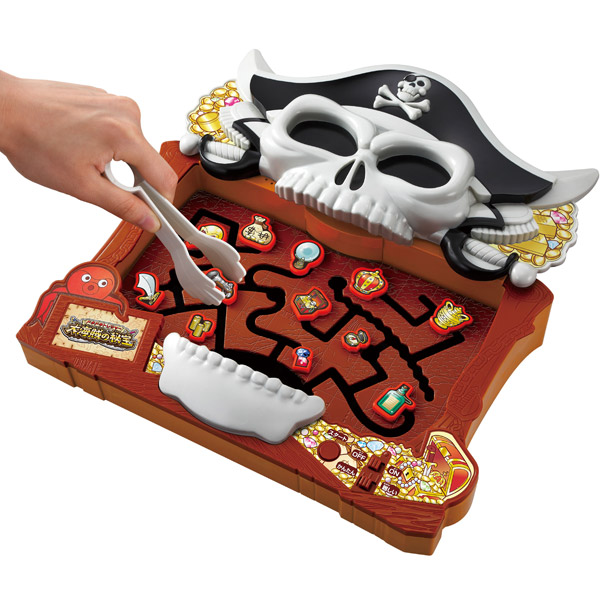 Language change:

►

日本語

►

English

List Price Retail

3,980JPY

Release Date

Ealy in Sep. 2012

Size

300×65×300mm

Battery

AA×3pcs(Not included)
A nerve-wracking, heart-pounding thrilling action game, you must quietly move towards the treasure without being seen by the skeleton captain. If the skeleton captain says something beware! If luck is not on your side, the skeleton captain could close his mouth and confiscate your booty. The thrilling BGM adds to the excitement of the game. Go for it, take the treasure away from the skeleton captain!
※Photos and/or illustrations may slightly differ from actual product.
※Some products may be overdue and no longer available.
※Please note that the information on this website such as product names, release dates, and prices are subject to change.